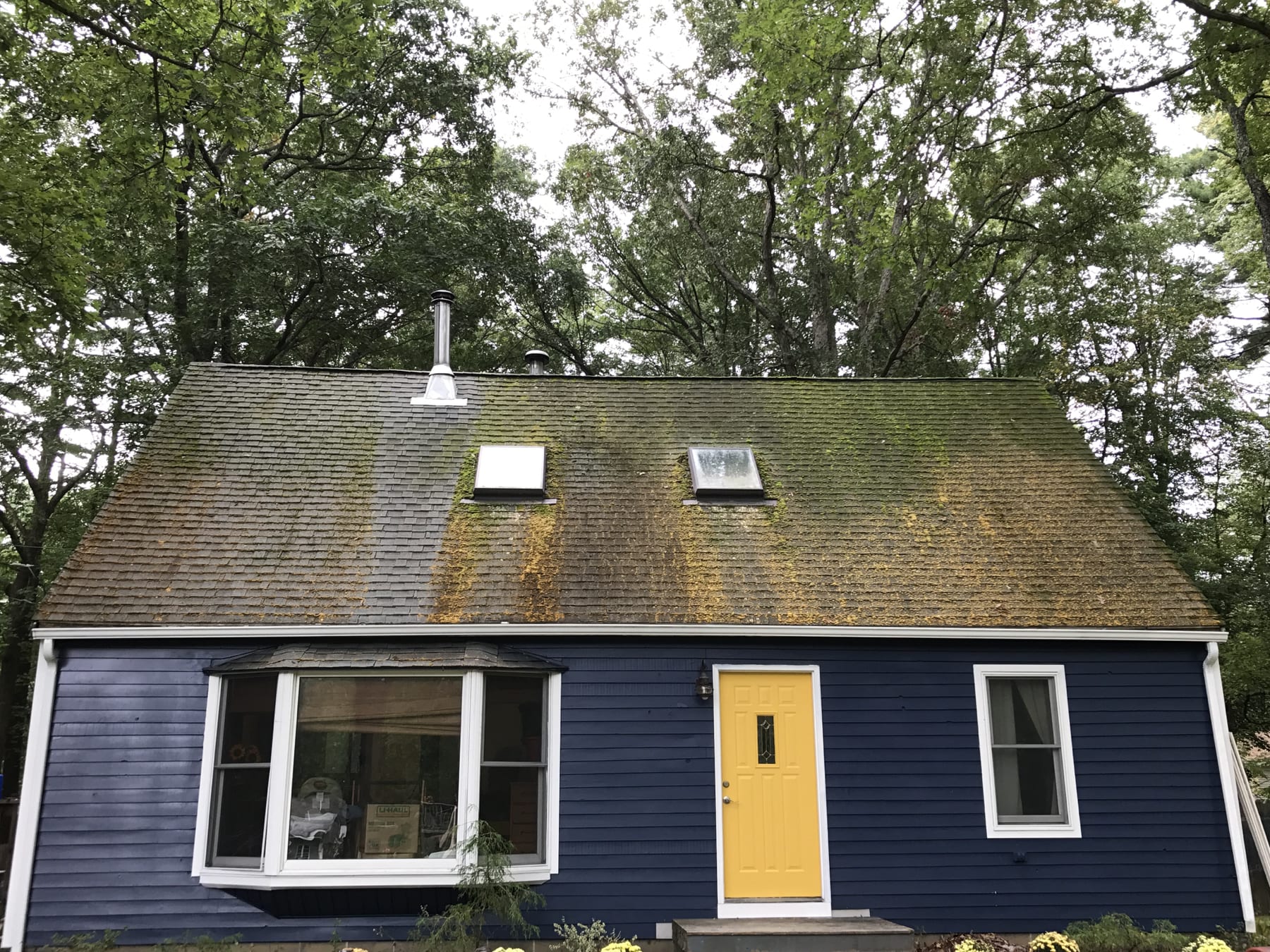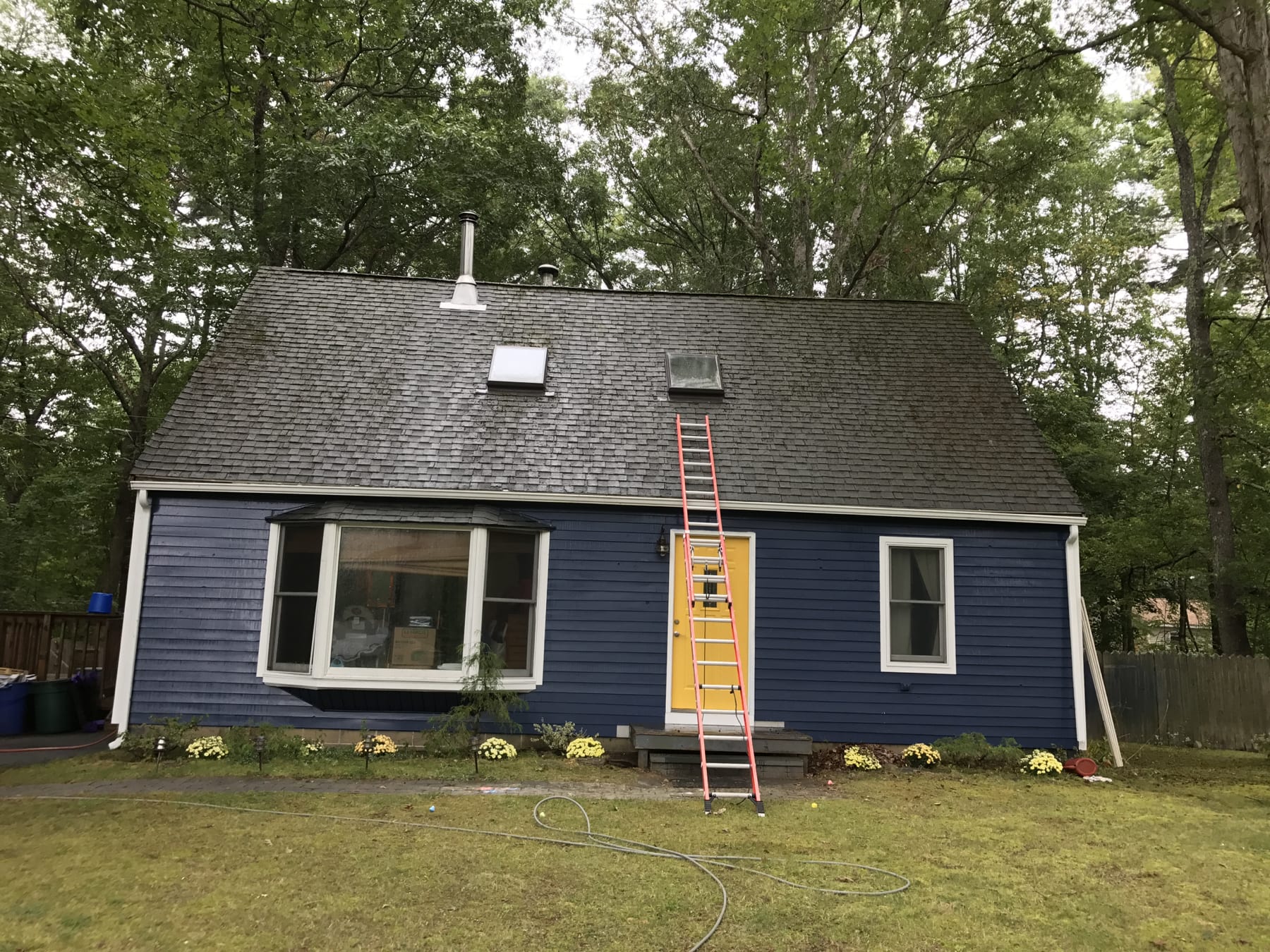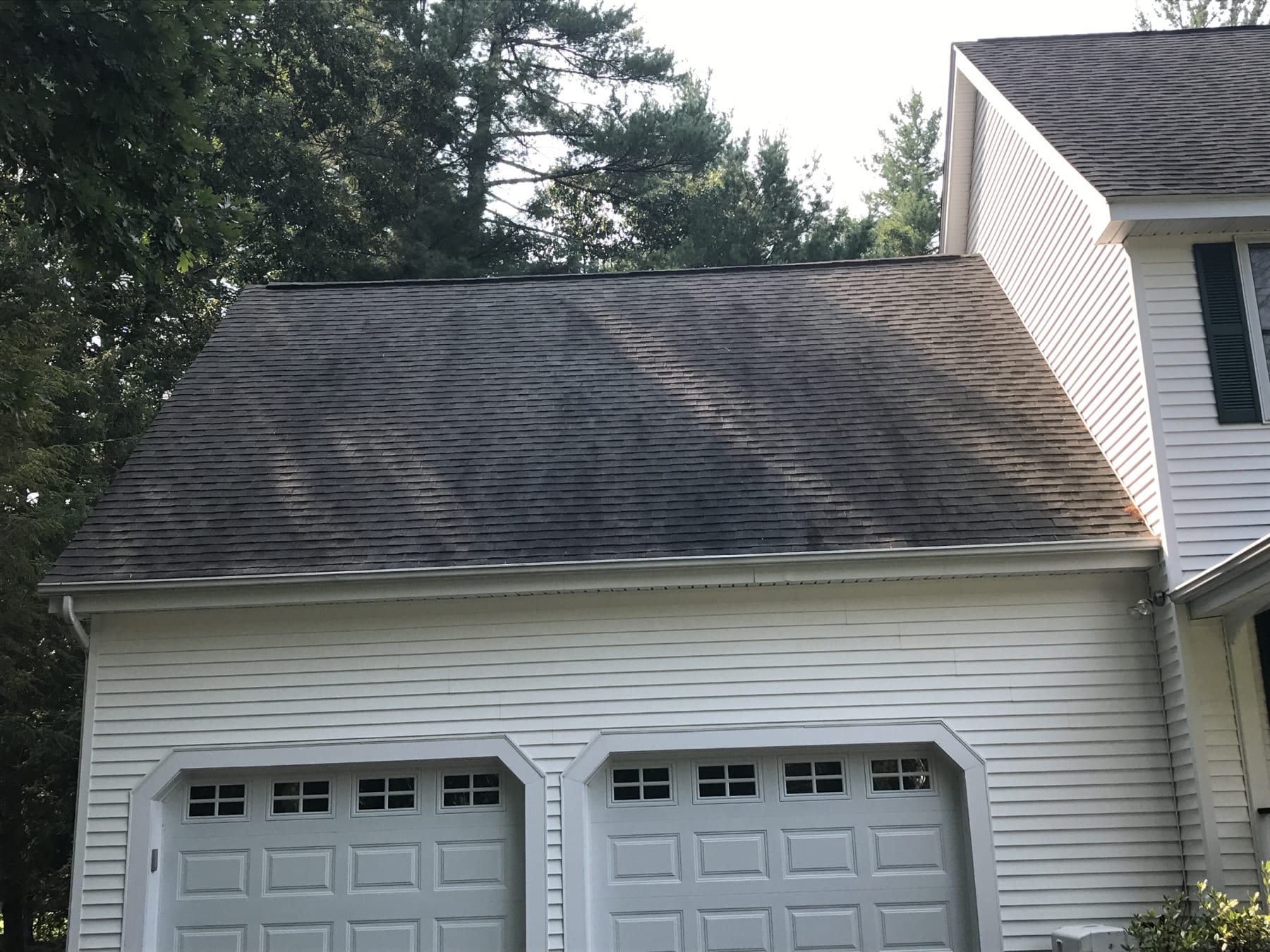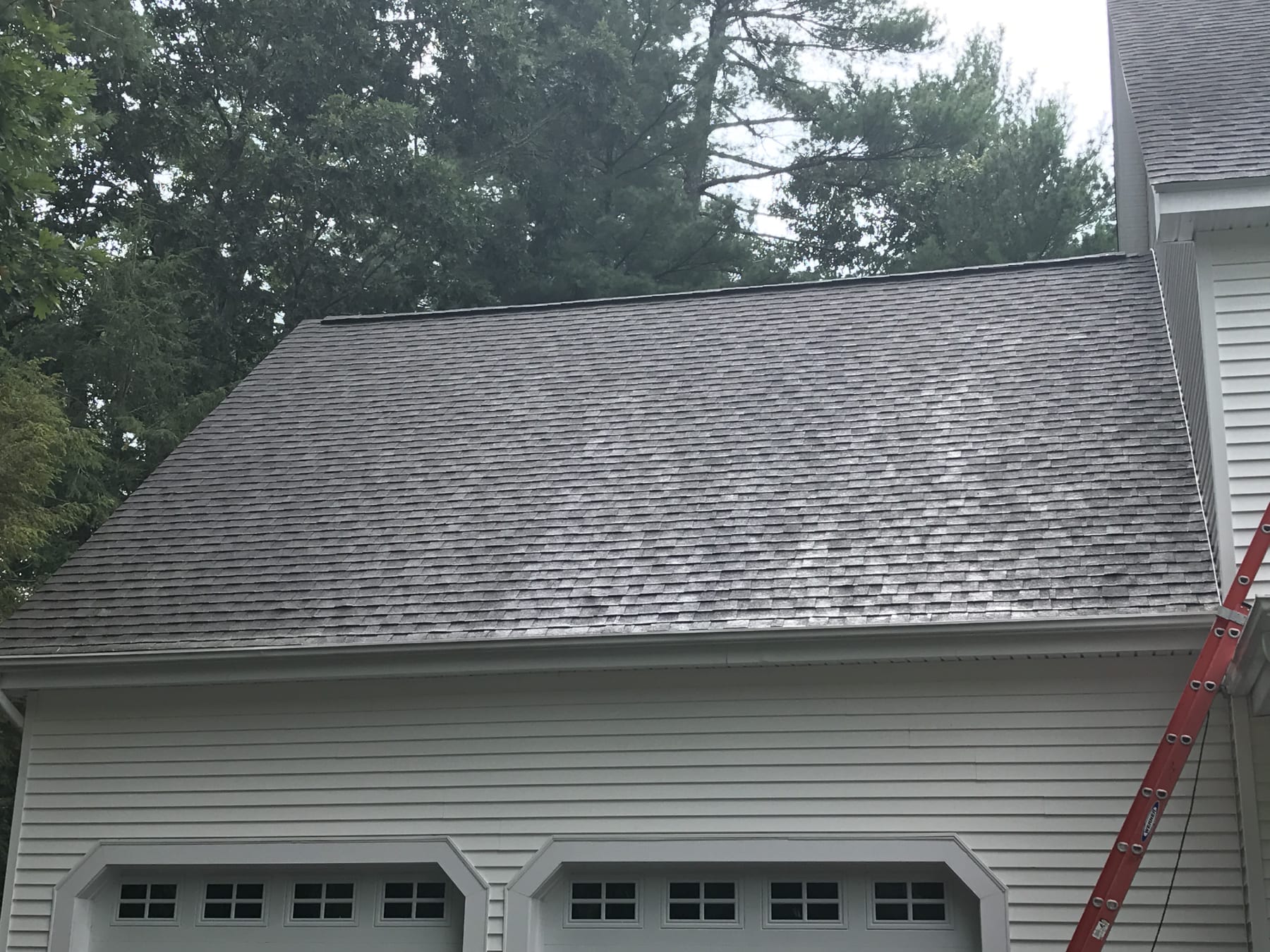 Maintain the value of your home with roof washing — the fast, easy way to improve curb appeal. Whether you own a residential or commercial building, the materials on your roof can break down over time, which could pose a significant safety hazard. Regular roof washing can provide you with a solution to this problem.
The Benefits of Soft Washing for Your Roof
Soft washing is the best cleaning method to remove dirt and grime from your roof surfaces. We use a low-pressure spray to clean your roof and leave it in pristine condition. This way, you can transform the look of your property without the risk of damage!
Our roof washing service matches what shingle manufacturers recommend, using a custom cleaning solution. We apply the custom cleaning solution at a low pressure and let it sit. Every time the roof gets a little moisture on it from rain or morning dew, it will reactivate the cleaning solution! The process normally takes about a month to fully display best results.
You might think washing your roof is an unnecessary expense, but it could provide you with a long-term return, especially if you plan on selling your property in the future. Plus, you can save money on repair bills. After all, a neglected roof could result in unexpected costs in the future.
How to Choose a Roof Washing Company
SPECIALTY SERVICE
Here at Superior Washing, we specialize in soft washing and offer a wide range of services that will suit your budget and lifestyle. Our expert team of cleaning specialists will clean your roof using the latest equipment at a time that suits you. Plus, our customer satisfaction guarantee will ensure that you always receive the best service.
UPFRONT PRICING
We are upfront about our prices and pride ourselves on our customer service. It's no wonder, then, that so many people in the local area use our cleaning services.
ROOF WASHING GUARANTEE
Our roof washing service comes with a guarantee! If anything remains on your roof after a month, let us know and we'll come back and reapply free of charge!!
PERSONAL TOUCH
As a family-owned and operated business, we add a personal touch to our pressure washing services. In fact, the owner of our company is always present at job sites. In addition, you can ask us questions at any time. There are a number of ways you can contact us, and we are always happy to help.
LICENSED & INSURED 
We are fully licensed and have all the correct documents from the town and state to carry out our specialist services.
Why pay an extortionate amount to clean your roof? Our cost-effective soft washing service gives you value for money and will change the appearance of your property. Contact us now for a quote!